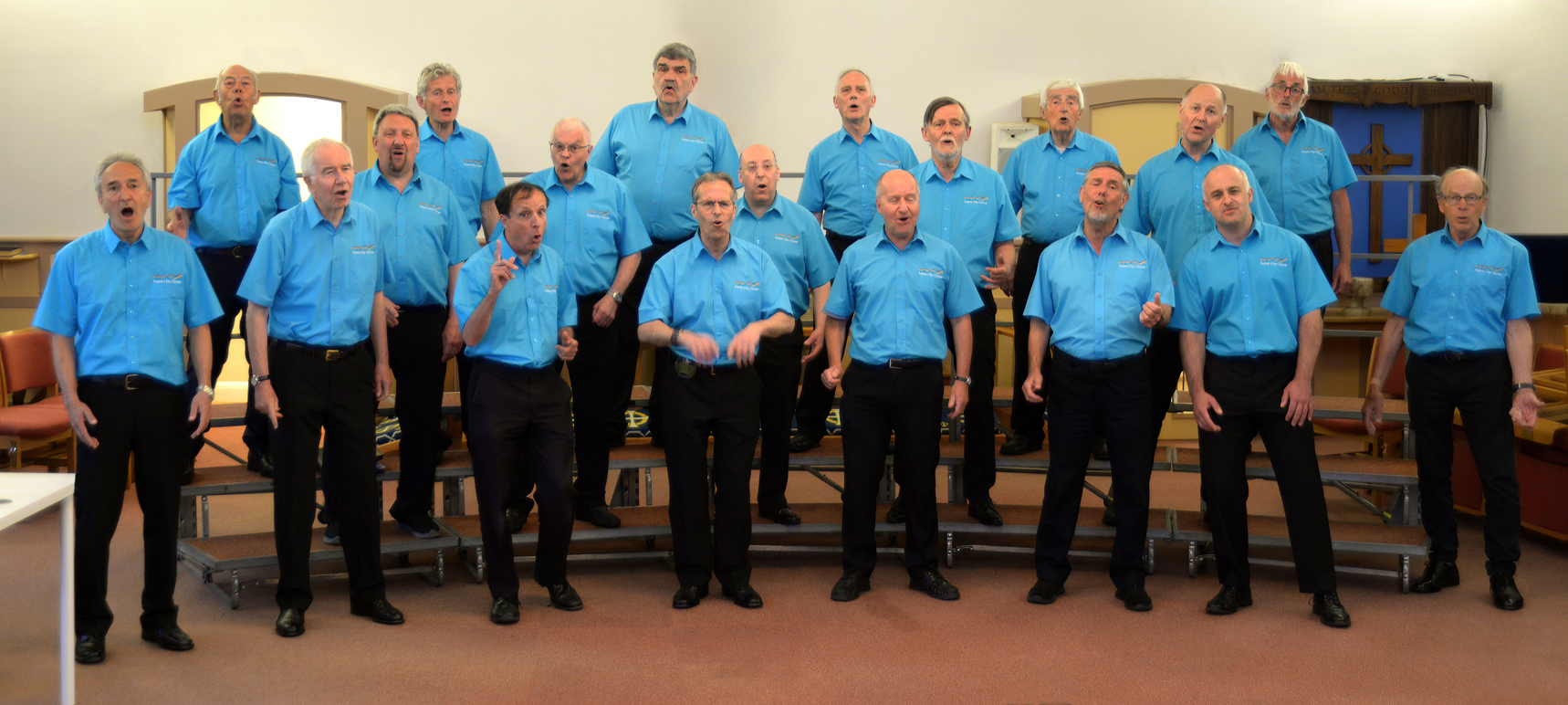 This was an evening to remember for Solent City. Competing at the Fareham Music Festival, the guys picked up THREE trophies, achieving some spectacular marks along the way. This was the third year in a row that the chorus have won top prizes at Fareham.
In the Adult Choir category, Solent picked up the Hills Cup, with a ranking of "Distinction" from the adjudicator, the celebrated opera singer and music coach Maria Jagusz. Eight members drawn from the chorus, competing as "the Ferrets", then triumphed in the Barbershop Ensemble category, winning the Cabin Crew Acapella Cup. Ms Jagusz awarded the Ferrets an "Honours" rating, a rare and prestigious achievement in music festivals.
There was yet more success for Solent in the Barbershop Chorus category, where they won the Acapella Cup with another rating of Distinction.
Among many positive comments, Ms Jagusz commented on Solent's "lovely sense of performance" and "the super blend of voices". She also loved the originality and humour in the performance, notably in the songs "Blew by You" and "My Girl".
Remarkably, the guys also came second in three further song categories. In each case we were pipped by a wonderful new ladies ensemble from Southampton, the Queen Bees.