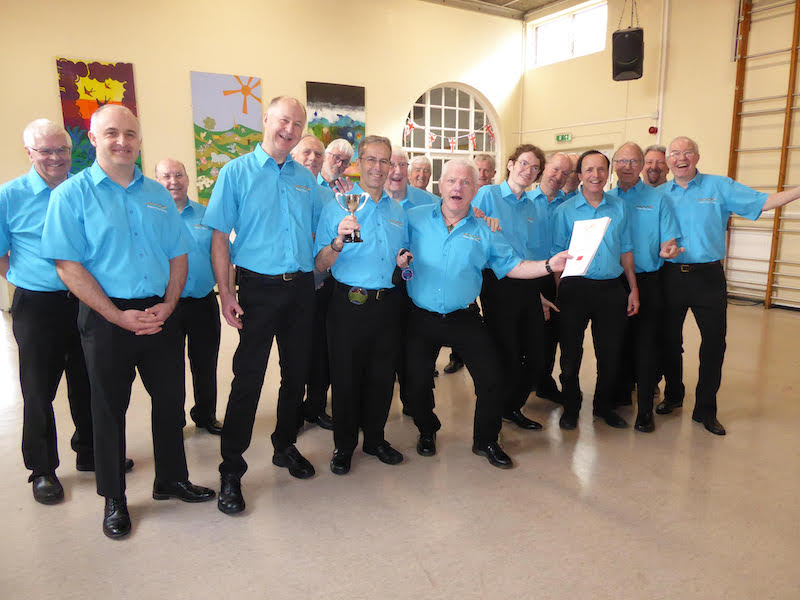 Solent City had a sparkling day out at the prestigious Chichester Music festival on 11 th March, winning both the classes in which they were entered.
This was the first time that Solent had competed at Chichester, but they topped the Male Voice Choir category, for which they were awarded the Oriana Cup, and also claimed first prize in the Barbershop Choir category.
Adjudicator Christopher Field was especially impressed by Solent's performance in the Male Voice class, awarding a Distinction and commenting on the choir's "beautiful resonant sound" and the "wonderful rhythmic security".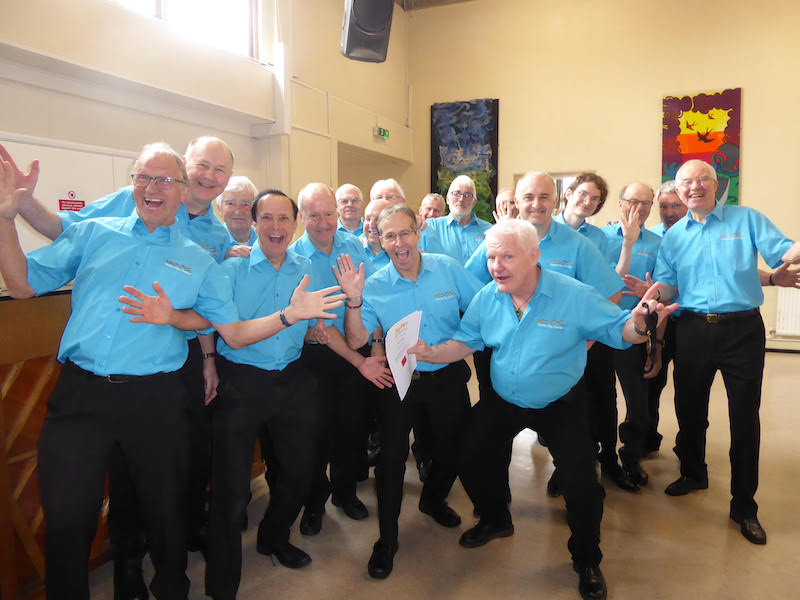 Musical Director Steve Morris said he was particularly thrilled by the performance of "Blew by You" - a wonderful comedy song that the chorus had not performed in public before. The audience loved it and it also marked a brilliant debut by the "Portsmouth Pavarotti", Philip Davies, as soloist.