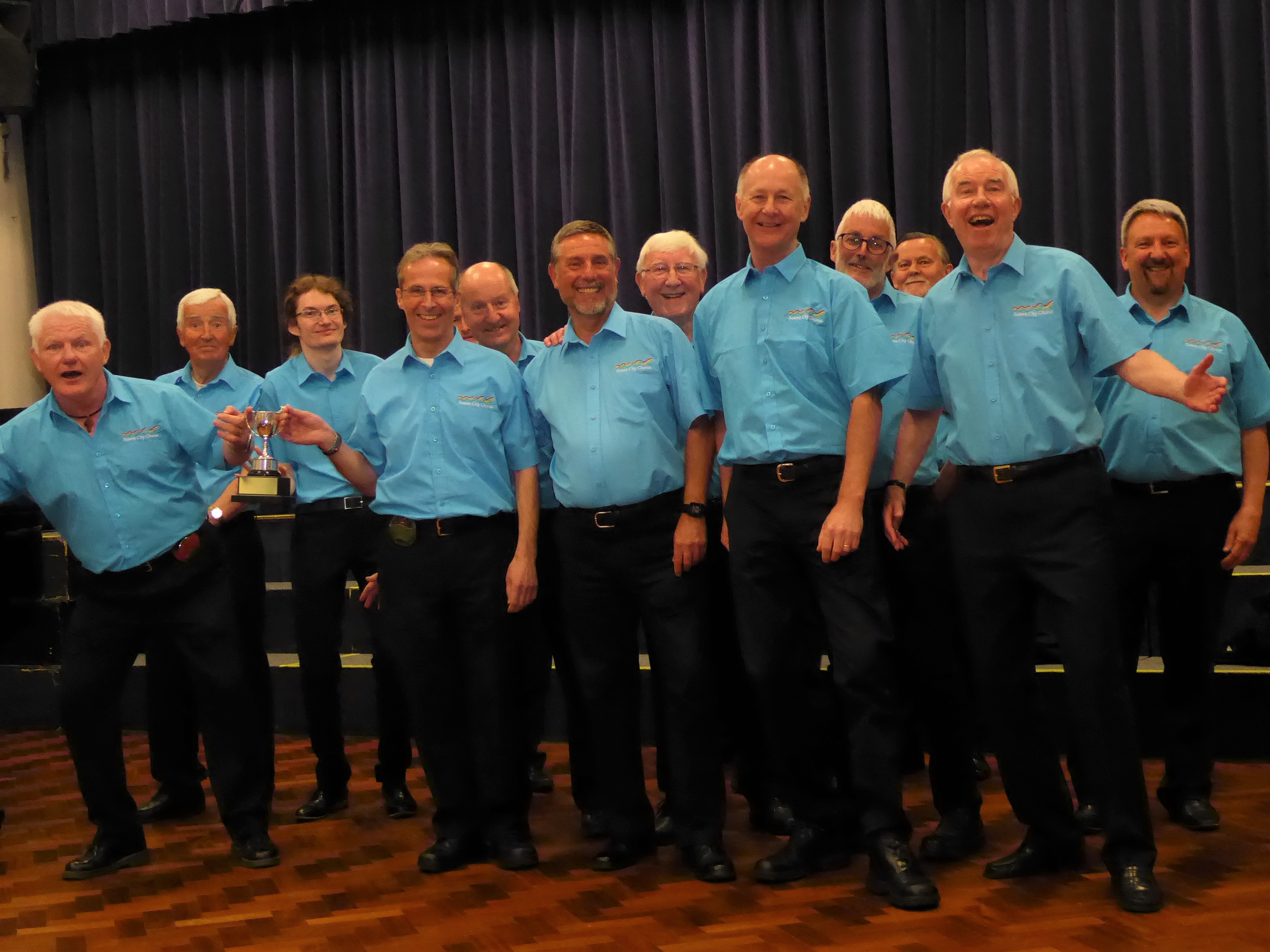 Solent City Chorus had a great evening at the Fareham Music Festival on 29 th April, winning both classes in which they were entered. These were the Adult Choir category and the Barbershop Chorus category, for which the chorus was awarded the A Cappella Cup.
This was the second year in succession that Solent has won a top prize at Fareham. Adjudicator Angela Rowley awarded a "highly commended" rating on the performance, praising the beautifully blended singing, the dynamic variation, and gave a special mention to the delicate tenor line in all three songs.

What a debut for "Autumn Gold"!
It was also a night to remember for "Autumn Gold", a new quartet drawn from the chorus and featuring Ian Ayres (lead), Bob Simmonds (bass), Kevin Jones (tenor) and Julian Church (bari).
In their first ever public appearance, the guys beat some highly experienced competition to win the Cabin Crew A Cappella Cup for best barbershop quartet. In awarding a "commended" rating, the Adjudicator commented on the quartet's well-blended sound from the outset and the beautifully tuned final chords in both songs.