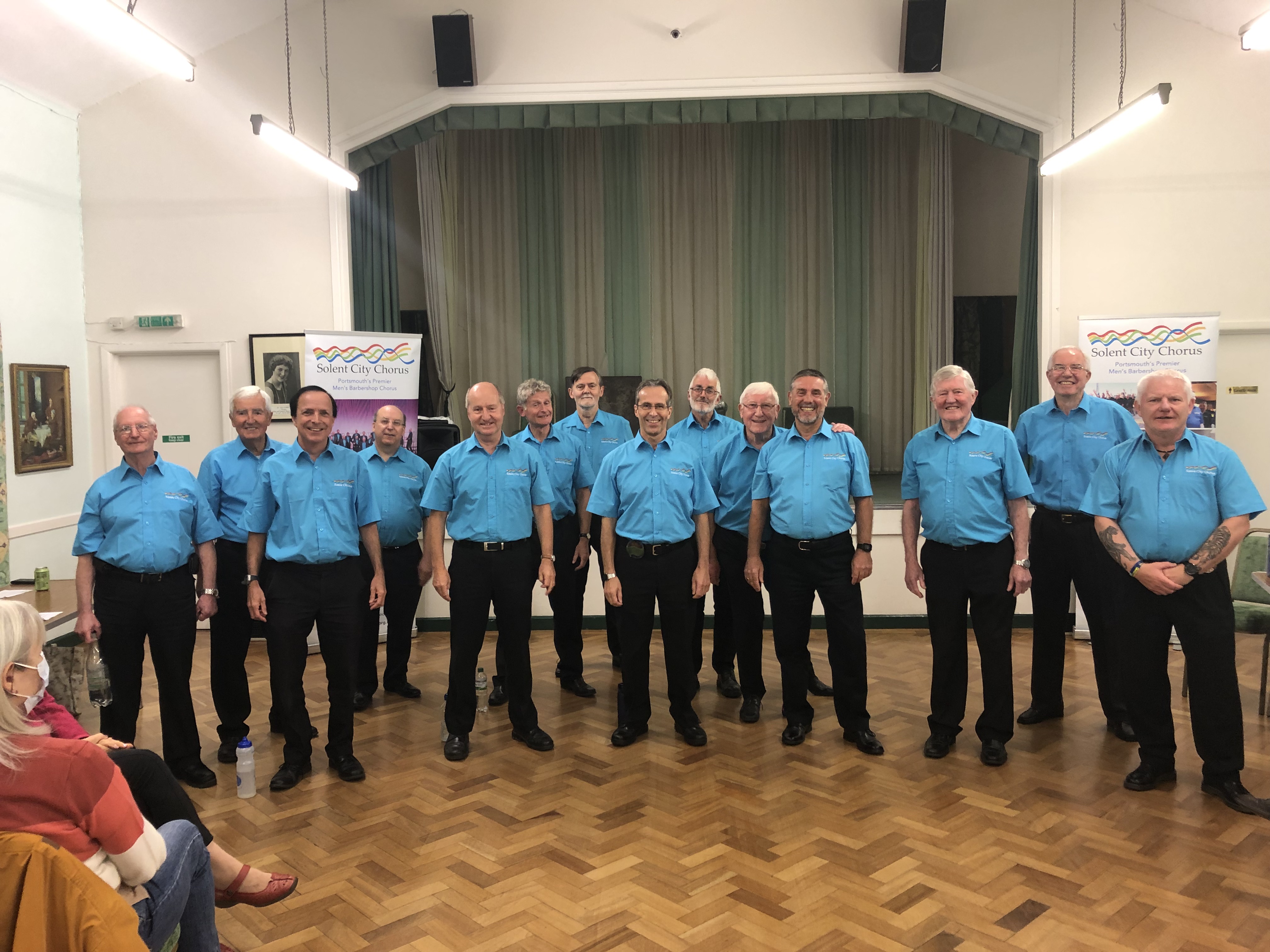 WOW! That's surely the only word to describe an amazing evening with the ladies of the Totton Sunflowers WI on 21st October.

We had originally been booked to perform at Totton last year, but the lockdown meant the gig had to be postponed. But as Christine Peckham, booking organiser for Sunflowers commented, it was an evening well worth waiting for.

"Uplifting", "fantastic", and "a glorious evening", were just some of the comments received, and one lady added that at least one of our songs had given her goosebumps. Although Solent performed a wide range of material, from love songs to upbeat and comedy numbers, the highlight was probably "Wellerman", with the ladies enthusiastically joining in the chorus to great effect.
A really fun evening for all of us in Solent City as well, and a big thank you to the Totton ladies for their friendship and hospitality.